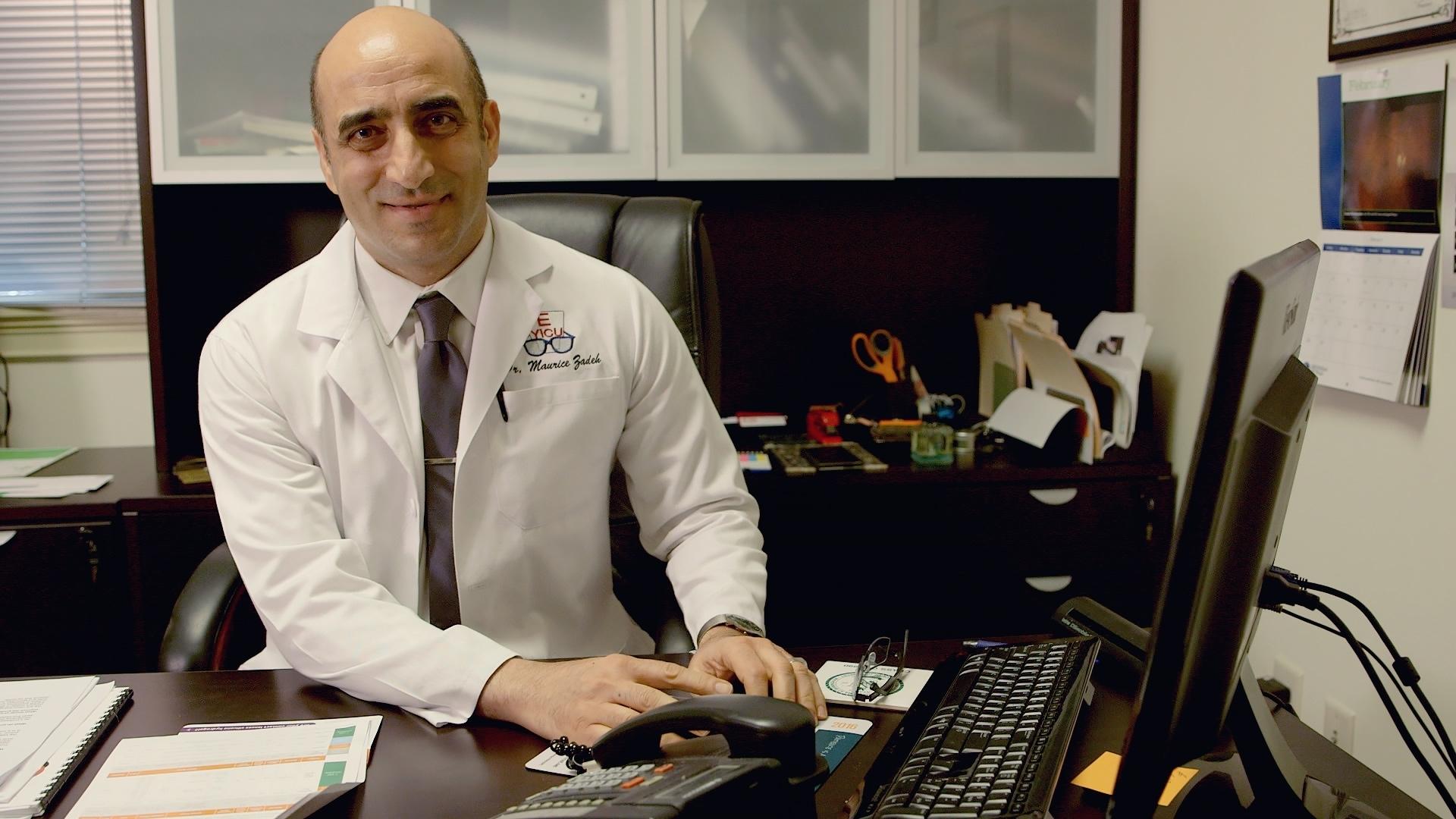 Elevating patient-centric care to include concern for overall health can help an independent practitioner earn patient loyalty and compete with bigger, and in some cases, more impersonal providers.
CooperVision makes patient care and service a top priority, so we interviewed Dr. Maurice Zadeh to learn more about how putting the patient first has helped make his practice a success.
Holistic patient care is differentiating
Much like the online retail challenge of today, Dr. Zadeh faced immense competitive pressure from large discount chains when he founded Family Eyecare of Roswell in the early 1990s. The emergence of HMOs added to this pressure with lower reimbursements and increased staffing needed to handle the paperwork.
Dr. Zadeh's response was not to fight fire with fire through deep price cuts and experiments with unfamiliar business models. Instead, he adopted a simple vision:
"What is good for my patients is good for my practice, and what is good for my practice is good for my patients."
Dr. Zadeh knew that he had to give his local community a reason to choose his services over the increasing number of alternatives. His vision statement embodies the best reason he knows and, every day, he and his staff demonstrate a commitment to the health of their patients and the whole community.
Caring for more than just eyes wins recognition
This commitment is best illustrated by a story Dr. Zadeh relates about one of his patients. "D.B."* was a man in his 30s with sudden onset of debilitating diplopia. Another eye care doctor had suggested D.B. visit a neurologist. But with no insurance coverage and faced with long waiting lists for all local neurologists, this wasn't an option. Dr. Zadeh's office took ownership of D.B.'s condition and set to work getting him the care he needed, even if that care didn't or couldn't take place in Dr. Zadeh's practice.
Dr. Zadeh and his staff provided cling patch prisms to correct D.B.'s diplopia well enough for him to function at work, while they set about finding a neurologist who would treat D.B. at a reduced cost. While Dr. Zadeh maintained D.B.'s functionality through repeated prism adjustments, this neurologist worked to eventually diagnose the problem – myasthenia gravis. To prevent this condition from rendering D.B. unable to work, he would need immediate treatment. Again, Dr. Zadeh and his staff remained committed, finding a facility that would admit D.B. for treatment even without insurance.
"When a patient comes to us frustrated and in need of help, we own the challenge and respond with all resources available."
As Dr. Zadeh demonstrates, this level of patient service and one-on-one care does not have to be reserved for primary care physicians. And this type of care has made Family Eyecare of Roswell not just successful, but also highly respected in the community. It sets Dr. Zadeh apart from online and discount competition, and has helped make him one of the most respected eye care professionals in Georgia, including the 2007 Georgia Optometrist of the Year.
*Initials have been changed to protect patient identity.