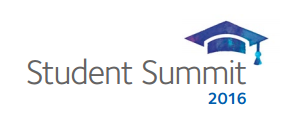 We're delighted to once again be supporting our nation's optometry students through the launch of our 6th annual Summer Research Scholarship. Providing a unique insight into contact lens research, applicants receive a £2,000 bursary to conduct their own research project over the summer based on a contact lens topic of their choice. Last year's winner, Romana Khaliq investigated the effects of two contact lens materials (hydrogel and silicone hydrogel, single use lenses) on tear evaporation rate under different environmental conditions.
This year's finalists will have the fantastic opportunity to present their findings to panel of judges in September, where they will compete for the coveted title of 'UK Student of the Year'.
The overall winner receives a full delegate package to the 2018 BCLA Clinical Conference & Exhibition and will go on to represent UK universities at CooperVision's European Student Summit, also known as the FORCE – Future Ocular Research Creativity Event -  in spring 2017. They will be pitted against other 'Students of the Year' from across Europe to win the overall 'European Student of the Year' accolade.