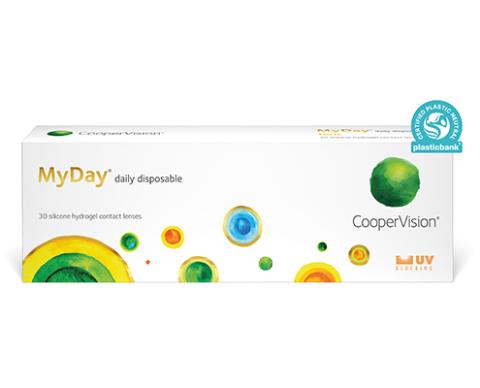 MyDay®

MADE FOR MORE. These high-performing lenses suit wearers who want extraordinary comfort, health and convenience for long and demanding days.
Incredible comfort that lasts all day‡
Highly breathable to promote clear, white eyes**‡
Great handling1
Enhanced visual clarity with clear, crisp and sharp vision
UV blocking *
Same material technology and lens design as Biofinity®§2
Vision correction for 99.9% of spherical prescriptions.3
Unsure which products are best for you?
Take this four question quiz to discover which of our products may best fit your needs.
Find Your Lens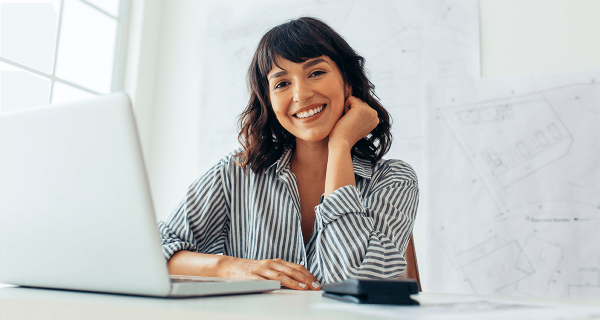 Daily Contacts: Are They For You?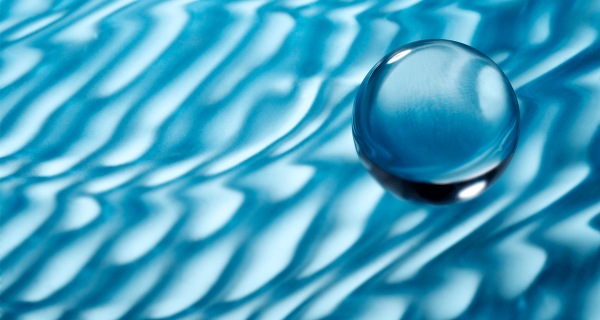 Silicone Hydrogels: What's The Difference?
Plastic neutrality is established by purchasing credits from  Plastic Bank. A credit represents the collection and conversion  of one kilogram of plastic that may reach or be destined for  waterways. CooperVision purchases credits equal to the  weight of plastic in our-one day contact lens orders (effective  from 1st January 2022). One-day contact lens plastic is  determined by the weight of plastic in the blister, the lens and  the secondary package (outer carton), including laminates,  adhesives, and auxiliary inputs (e.g. ink).
* UV-blocking contact lenses help provide protection against transmission of harmful UV radiation to eye but are not substitutes for protective UV-absorbing eyewear, such as UV absorbing goggles or sunglasses, as they do not completely cover the eye or surrounding area. Continue to use UV-absorbing eyewear as directed by your eye care professional. ** High oxygen transmissibility promotes clear, white eyes. ‡ During daily wear. § Biofinity® and MyDay® family contact lenses share Aquaform® material technologies. Sphere products share Aberration Neutralising System™. Biofinity® is Frequent Replacement and MyDay® is One Day. It is for the eye care professional to use their professional judgement to determine fitting characteristics on eye with individual patients.
1. CVI data on file 2019. Multi-visit study to assess handling performance and dehydration characteristics for four one-day contact lenses in 20 contact lens wearers. 2. CVI data on file 2023. 3. CVI data on file 2020. Rx coverage database n=120; 406 eyes for Rx with <0.75DC; 14 to 70 years.