CooperVision Puerto Rico Manufacturing Plant is Awarded
Prestigious LEED® Silver Certification
SOUTHAMPTON. UK, July 7, 2020—A second CooperVision contact lens manufacturing facility has earned prestigious LEED® Silver certification for its environmentally-conscious design and operation. Opened in 1999, the 540,000-square-foot site in Juana Díaz, Puerto Rico produces the company's popular silicone hydrogel contact lenses including, MyDay® and Biofinity® brands. CooperVision's clariti® 1 day production site in Alajuela, Costa Rica earned its LEED Silver certification in 2018.
The LEED (Leadership in Energy and Environmental Design) rating system is a globally recognized symbol of excellence in green building. It certifies that a project complies with the requirements as created and maintained by the U.S. Green Building Council (USGBC). LEED projects earn points by adhering to prerequisites and credits across nine measurements, including building excellence, integrative design, human health, and material use.
CooperVision's Juana Díaz manufacturing site excelled in LEED evaluation categories including energy performance, indoor environmental quality, and location and transportation to earn the honor.
"The process of obtaining LEED Silver certification is complex, and it requires the dedication of not only our teams in Juana Díaz, but across the company," said Rolando Torres, Executive Vice President, Global Manufacturing Operations, CooperVision. "At CooperVision, we are committed to continuously improving our sustainability practices for the benefit of our employees, our customers, our business, and the planet. Our focus on manufacturing facilities—reducing, reusing, conserving, and recycling—provides the opportunity to make the greatest impact. We are proud to be an industry leader in this area."
This recognition reflects only a portion of CooperVision's environmental initiatives focused on saving water, conserving energy; reducing, reusing and recycling resources; and empowering people within the company and the communities in which it operates. The company is continuously working to minimize environmental impact and operate more sustainably around the globe as part of broader efforts across CooperCompanies to contribute to the United Nations' Sustainable Development Goals. For more information, visit coopervision.com/sustainability.
# # #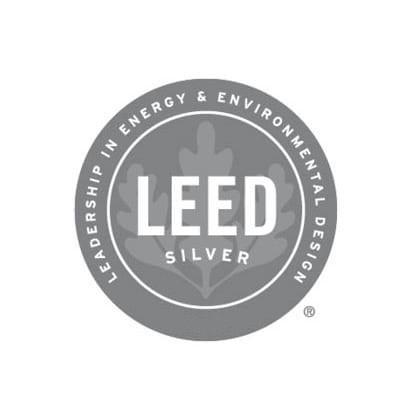 About CooperVision
CooperVision, a division of CooperCompanies (NYSE:COO), is one of the world's leading manufacturers of soft contact lenses. The Company produces a full array of daily disposable, two-week and monthly contact lenses, all featuring advanced materials and optics. CooperVision has a strong heritage of solving the toughest vision challenges such as astigmatism, presbyopia and childhood myopia; and offers the most complete collection of spherical, toric and multifocal products available. Through a combination of innovative products and focused practitioner support, the company brings a refreshing perspective to the marketplace, creating real advantages for customers and wearers. For more information, visit www.coopervision.com.
CooperCompanies ("Cooper") is a global medical device company publicly traded on the NYSE (NYSE:COO). Cooper operates through two business units, CooperVision and CooperSurgical. CooperVision brings a refreshing perspective on vision care with a commitment to developing a wide range of high-quality products for contact lens wearers and providing focused practitioner support. CooperSurgical is committed to advancing the health of women, babies and families with its diversified portfolio of products and services focusing on medical devices and fertility & genomics. Headquartered in San Ramon, Calif., Cooper has a workforce of more than 12,000 with products sold in over 100 countries. For more information, please visit www.coopercos.com.
Media Contact
Maggie Munley, McDougall Communications
maggie@mcdougallpr.com or +1-585-208-8534