Hear Myleene Klass' myopia story…
Mum-of-three, presenter and musician, Myleene Klass, shares her personal experience with myopia.
As myopia can often be passed down through families, it's important to understand how myopia develops. Myleene tells us how important it is to keep an eye on her children's vision…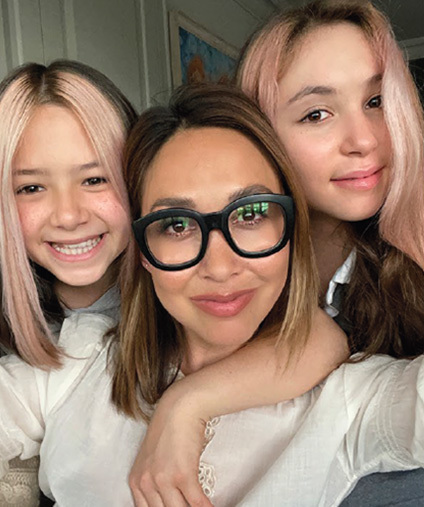 "I've had myopia (short-sightedness) since I was four years old. As I've got older, my eyesight has got progressively worse. As a child, I would sit so closely to my sheet music or virtually on top of my work books at school. I found it all embarrassing. Wearing glasses, squinting through the day and then the added fear of taking them off after hiding behind them all day! Myopia is known to run in families, and may also lead to an increased risk of future eye health problems such as retinal detachments, so I'm always asking my kids about their vision, as it's easy for them to get used to poor sight and forget to ask for help. I don't want them to experience everyday things differently to other people or for it to impact their dreams. The good news for kids today is that myopia progression can be slowed – there are breakthrough contact lenses for children called MiSight 1 day which can help slow the progression of myopia. So my advice to parents is to add 'get kids eyes checked' to your ever growing list for the school holidays – it's really important and will help protect their vision for the future."

"As a parent, it's reassuring to know that you can now do something to help protect your child's eyesight - that's why I'm supporting CooperVision's Brilliant Futures campaign to prioritise our children's eye health this summer! Many health checks stopped during the pandemic, and myopia is on the rise as we've spent so much more time at home and in front of screens - so don't put it off, book an appointment with your optician."
Book an appointment with your local optician this school holiday to help protect your children's eye health.