"One Day
I'll become a vlogger"
Slow their short-sightedness
not their ambition
Looking after your child's eye health
What is myopia?
Myopia, also known as short sightedness, is an eye condition that causes objects in the distance to appear blurred, while close objects can be seen clearly1. It can run in families and if not managed, myopia may lead to long-term health risks such as cataracts, glaucoma and detached retina.2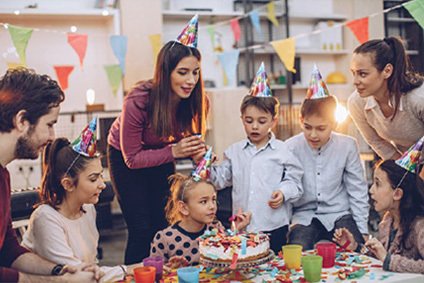 Regular eye check-ups
Regular visits to your optician can help to identify any changes to your child's eye health and lower the risk of long-term eye health problems.
Ask your local optician about the Brilliant Futures™ Myopia Management Programme and MiSight® 1 day contact lenses. The programme includes bespoke advice, information and specialist contact lenses to help slow the progression of myopia. Find your local optician.
Signs to look out for
As a parent, myopia is something you can't see, and your child may have trouble effectively communicating any issues they have - or even think that their blurred vision is normal - meaning it can go undetected.
There are several myopia symptoms to look out for. Signs that your child may be short-sighted can include:
| | |
| --- | --- |
| | Difficulty seeing the whiteboard from a distance at school4 |
| | Sitting close to the television4 |
| | Complaining of headaches or tired eyes4 |
| | Regularly rubbing their eyes4 |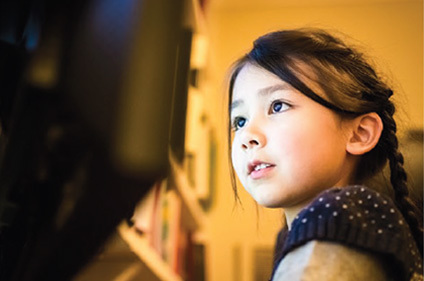 Top tips from Optometrist, Keyur Patel
"Many parents are unaware that anything can be done to slow the progression of myopia", says Optometrist, Dr Keyur Patel. "Myopia isn't just about corrective glasses or lenses – the key is to intervene early in childhood and manage your child's myopia to help slow the progression.
Brilliant Futures™ with MiSight® 1 day soft daily disposable contact lenses are specially designed for children and clinically proven to slow myopia progression by 59%, on average – helping to reduce the risk of future eye health issues and giving children the opportunity to reach their full potential by improving their vision, now and forever."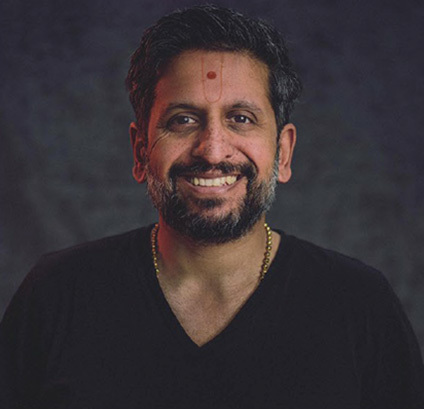 | | |
| --- | --- |
| | Going outdoors to play, can keep myopia at bay - being outside in the sunlight has a protective effect against myopia |
| | Try to incorporate a digital detox into your child's weekly routine, reducing screen time that can be harsh on eyes |
| | Apply the 20-20-20 rule. Every 20 minutes, encourage your child to give their eyes a 20 second break by looking 20 feet away (approximately 6 metres) |
| | Doing homework or reading? Make sure your child has good lighting around them to prevent any added strain on the eyes |
| | Eating a balanced diet rich in vitamins and nutrients can have a positive impact on your child's eye health |
| | Sleep is important – children need around nine hours of sleep a day and a lack of sleep has been shown to contribute to higher levels of myopia |
| | Encourage your child to hold books or devices at a distance – the same distance as from their knuckle to their elbow is a good guide – as holding them too close can increase myopia by causing changes in the length of the eye |
| | Not all contact lenses are equal, instead opt for a specialist contact lens for children that not only corrects vision but helps slow the progression of myopia |
About Brilliant Futures™ Myopia Management Programme
Traditional contact lenses and glasses correct vision, but did you know that you can now slow the progression of your child's myopia with specialist contact lenses?
Brilliant Futures™ with MiSight® 1 day contact lenses are clinically proven to significantly reduce the progression of myopia in children by an average of 59%3. This means they can help protect their eye sight in the future and reduce eye health risks1.
The Brilliant Futures™ Myopia Management Programme from CooperVision includes the proven MiSight® 1 day contact lenses, information, support and regular assessments with your eye care professional. The programme is specially designed to maximise the success of slowing down your child's short-sightedness. Ask your nearest accredited optician about Brilliant Futures™ with MiSight® 1 day.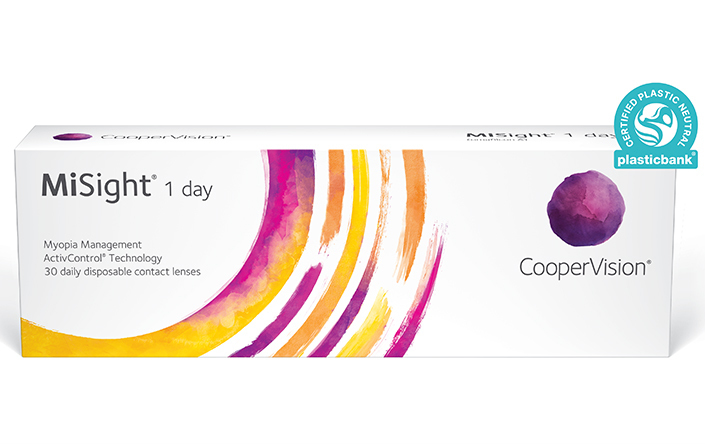 Homepage | Dr Sara's eye health tips | Myleene Klass' myopia story | New research | MiSight® 1 day
1 2018, NHS guidelines: https://www.nhs.uk/conditions/short-sightedness/
2 CooperVision Data on file 2019. UK ECP webinar
3 Chamberlain P et al A 3-year Randomized Clinical Trial of MiSight® Lenses for Myopia Control. Optom Vis Sci 2019;96:556–567
4 Deman JW, Snabel MC, Tedja MS, et al. Association of axial length with risk of uncorrectable visual impairment for Europeans with myopia. JAMA Ophthalmol. 2016;134:1355-1363