Did you know myopia (short-sightedness) in children is on the rise?
…book an appointment with your local optician this school holiday to help protect your children's eye health
Short-sightedness, also known as myopia, affects one in six children in the UK by the age of 151 and can affect kids as young as five years old2.
Lockdown restrictions during the pandemic meant that many of us spent more time indoors as a family. With more time at home, children's screen-time increased3 and so did the rise in myopia4 – putting our children's eye health at risk.
That's why CooperVision has teamed up with GP and TV doctor Sara Kayat and optometrist Dr Keyur Patel to provide top eye health tips and guidance to support your child's eye health.
Find out more about how to look after your child's eyes health, advice from Dr Sara, top tips from Dr Keyur, celebrity mum Myleene Klass's story and the latest research on children's eye health.


FIND YOUR NEAREST BRILLIANT FUTURES™ OPTICIAN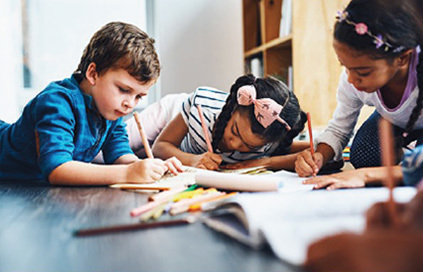 Looking after your child's eyes | Dr Sara's eye health tips | Myleene Klass' myopia story | New research | MiSight® 1 day
‡ Using measured and modelled data, pooled across ages (8-17), MiSight® 1 day slowed myopia progression by an average of approximately 50%.
1 Tim T Morris, Jeremy A. Guggenheim, Kate Northstone & Cathy Williams (2020) Geographical Variation in Likely Myopia and Environmental Risk Factors: A Multilevel Cross Classified Analysis of A UK Cohort, Ophthalmic Epidemiology, 27:1, 1-9, DOI: 10.1080/09286586.2019.1659979
2 McCullough SJ, O'Donoghue L, Saunders KJ (2016) Six Year Refractive Change among White Children and Young Adults: Evidence for Significant Increase in Myopia among White UK Children. PLoS ONE 11(1): e0146332. https://doi.org/10.1371/journal.pone.0146332
3 CVI data on file 2021. Online survey in UK by One Poll; n=1,000 parents with children 6-12 years. April 2021
4 Wang J, Li Y, Musch DC, et al. Progression of Myopia in School-Aged Children After COVID-19 Home Confinement. JAMA Ophthalmol. 2021;139(3):293–300. doi:10.1001/jamaophthalmol.2020.6239