E-commerce services.
Benefit from our support and services. To make working together as easy as possible and to ensure your practice and patients benefit from the flexibility, speed and low-cost of doing transactions online, we provide all CooperVision customers with a suite of tools designed to support you and your business by providing 24/7 access to our
e-commerce portal.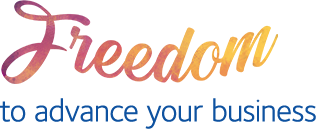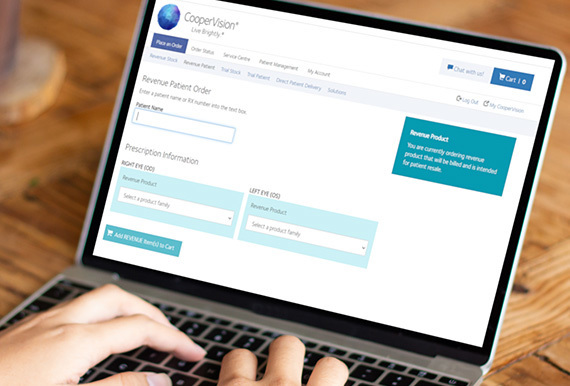 Access to e-commerce for online ordering, order status and more.
Our e-commerce portal puts you in control with 24/7 access to online ordering to store and patient home delivery – plus, the ability to search on order history, shipment status and tracking. It also gives you reminders of the latest key products and policies plus, access to the VisionXtra™ patient management system.

To access e-commerce, please click on the blue log in button at the top of this page.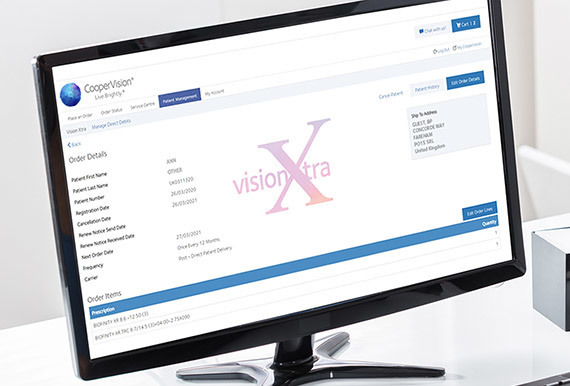 Improve patient management with VisionXtra™.
Designed to make your life easier, VisionXtra™ is a free-of-charge patient management system to help you manage your contact lens database efficiently and confidentially. It works alongside your own payment plan service and includes benefits such as store or direct-to-patient home delivery. Automated confidential email reports are also available.
FIND OUT MORE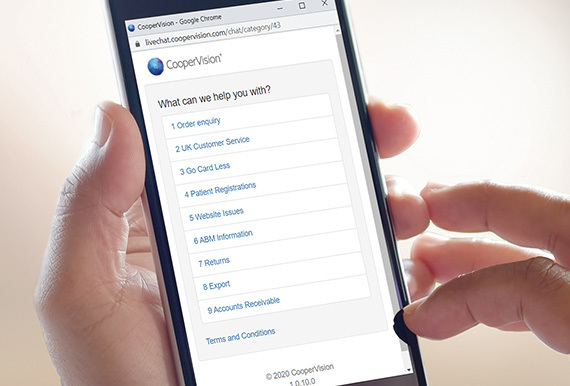 Get answers fast with web chat.
Designed to make it easier and quicker for you and your practice staff to gain support, web chat operates 9.00–5.00, Monday to Friday and provides easy access to a member of customer services team via our e-commerce portal by logging into your account on coopervision.com/practitioner.
To access web chat, please click here.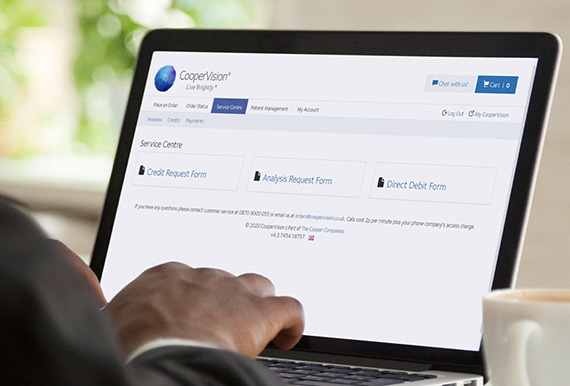 Stay in control with our Service Centre.
Whether you're in your practice, commuting or at home, using any device you can access your CooperVision e-commerce account 24/7 to manage practice invoices, credits and payments via the CooperVision Service Centre. Here you'll also be able to request and download reports for analysis.
To access web chat, please click here.