Product specs
Features
Vision correction for presbyopia
Silicone hydrogel material
Supports excellent all-day comfort
UVA and UVB protection(1)
Daily replacement lenses
clariti® 1 day multifocal featuring Smooth Progression Zones Multifocal Design
clariti® 1 day multifocal is available in both LOW and HIGH ADDs to meet a wide range of your presbyopic patients' needs: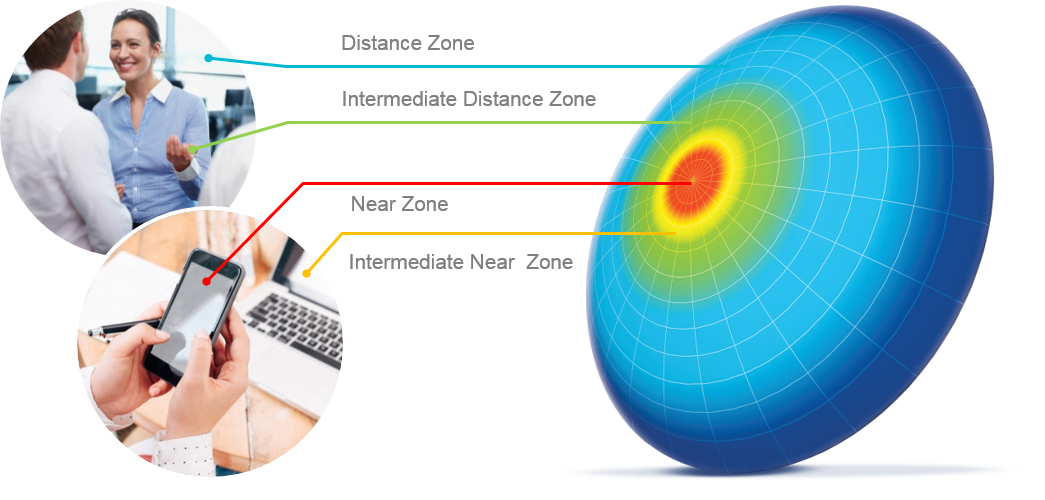 Smooth power transitions across the optical centre. 
Smooth progression zones helping to support easy adaptation.
Daily Disposable Convenience Plus the Health of Silicone Hydrogel
Clariti® 1 day multifocal allows your patients with presbyopia to enjoy the convenience of a daily disposable lens and the healthy advantage of silicone hydrogel (SiHy) 
 
For your patients, silicone hydrogel means whiter eyes and a healthy2 lens-wearing experience. The clariti® 1 day lens allows 100% corneal oxygen consumption3. In fact, it provides more than the recommended amount of oxygen4 across the entire lens surface to help maintain ocular health.
 
And for your practice, clariti® 1 day multifocal lets you expand what you have to offer with a lens you can prescribe with confidence.
WetLoc™ Technology Leads to Excellent All-Day Comfort
CooperVision clariti® 1 day multifocal features WetLoc™ technology, a process that creates a hydrophilic lens with optimal wettability.
 
WetLoc is a non-surface treatment technology that manipulates the structure of hydrophobic silicone molecules so they become hydrophilic. This creates a lens that naturally attracts and binds water molecules, holding them tightly to the lens surface. WetLoc also provides continuous wettability throughout the wearing time. The result is a lens with high water content5 that provides excellent all-day comfort for your patients.
Talk to your patients about the healthy advantages and daily convenience of clariti 1 day multifocal.
Click here to see our clariti® 1 day multifocal fitting guide.
Click here for more information on fitting CooperVision multifocal products.
(1)Warning: UV-absorbing contact lenses are not substitutes for protective UV-absorbing eyewear, such as UV-absorbing goggles or sunglasses, because they do not completely cover the eye and surrounding area. Patients should continue to use UV-absorbing eyewear as directed.
(2)Data on file; clariti 1 day offers whiter eyes than 1-DAY ACUVUE® MOIST®.
(3)Brennan N.A. Beyond Flux: Total Corneal Oxygen Consumption as an Index of Corneal Oxygenation During Contact Lens Wear. Investigative Ophthalmology & Visual Science. 2005; 82:467–472.
(4)Holden B.A., Mertz GW. Critical oxygen levels to avoid corneal edema for daily and extended wear contact lenses. Investigative Ophthalmology & Visual Science. 1984; 25:1161.
(5)Manufacturer's quoted core water content.
Product Details
Add power
LOW Add, up to +2.25D, HIGH Add, +2.50D to +3.00D