My Lens Life.
Designed to reduce the 52%
1
of new contact lens wearers that drop out in the first three months, My Lens Life offers a range of printed materials, emails and text messages throughout the three steps of a patient's contact lens journey shown below.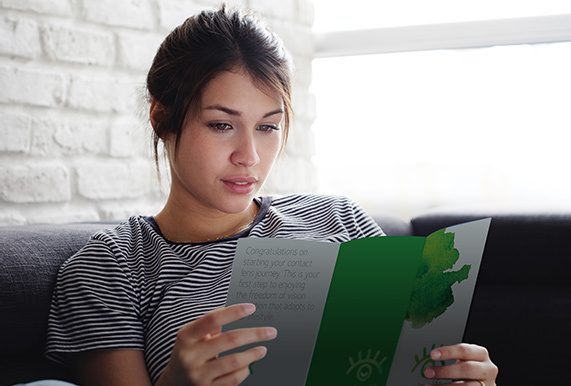 Step one:
Pre-assessment.
The My Lens Life patient journey programme begins as soon as a patient is booked in for their contact lens experience as it's from this point onwards that they need our support. My Lens Life has tools to guide patients through their contact lens journey, and to enhance the service you offer your patients.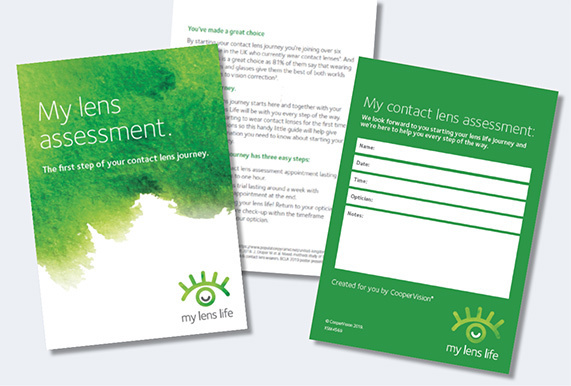 Step one:
Pre-assessment booklet.
Waiting for your first experience of contact lenses can be daunting, so by educating the patient on what to expect we can help them to approach the start of their journey with excitement. The A5 booklet also has the space to include appointment details so they remember to attend.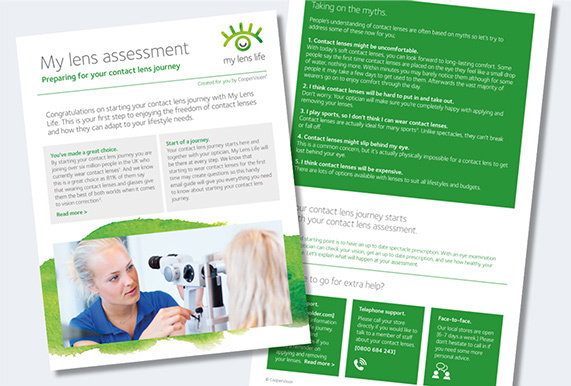 Step one:
Follow-up email.
Once the patient leaves the practice, an email is available to send in order to create excitement about the benefits of contact lenses, dispel any myths that may be playing on their mind, and reiterate what to expect at their next appointment.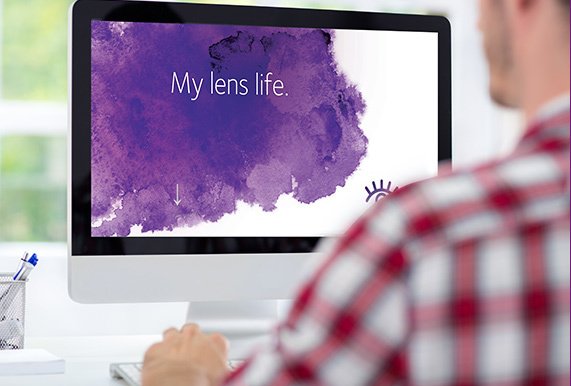 The My Lens Life website.
The My Lens Life website is a hub of information for patients and is referenced on all materials. The website features links to application and removal videos, as well as guides for the patient at each key step of their contact lens journey.



VISIT WEBSITE

Why My Lens Life is so important to preventing contact lens trial drop-outs.
Discover more about the facts, figures and human stories behind patients dropping out from lens wear and why this makes My Lens Life such an important asset for your practice.
FIND OUT MORE
1. CooperVision. GfK Category Retention Research 2016.