The case stacks up.
With today's contact lens wearer being more health conscious than ever,
1
the case for prescribing the health benefits of silicone hydrogel (SiH) materials has never been stronger, catering for almost any prescription, modality, lifestyle and budget.
†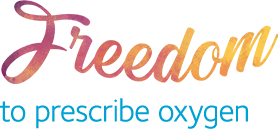 Over 95% of wearers would be interested in a contact lens that was healthier for their eyes in the long term.2
One important area to meet a patient's eye health needs is the type of soft contact lens material selected; traditional hydrogel or more modern silicone hydrogel (SiH). A key benefit of SiH is high oxygen transmission – meaning SiH lenses have essentially eliminated the hypoxia-related consequences seen with hydrogels when used for extended or daily wear.
3
Avoiding corneal swelling.
Evidence supports the routine prescribing of SiH contact lenses in preference to traditional hydrogels.
4
In general, no conventional hydrogel soft lenses meet both the central (24Dk/t)
5
and peripheral (33Dk/t)
6,7
thresholds to avoid corneal swelling and use of SiH materials therefore avoids swelling in all regions of the cornea.
6,7
Supporting longer wearing times.
With 88% of contact lens wearers interested in a lens they could wear for longer each day,
2
SiH materials offer real advantages that support today's busy lifestyles
4
by offering 100% corneal oxygen consumption
8
throughout long days of wear.
Silicone hydrogel options for more wearers.
At CooperVision, we believe every wearer should have the opportunity to enjoy the benefits of silicone hydrogel material. Our focus is on developing more options for more wearers, across both daily disposable and monthly replacement modalities.
Over 250,000 SiH power options and at least
1

4X more choice than any other contact lens manufacturer.9 Health

– Lenses designed to minimise or eliminate the effects of hypoxia;

3

a comprehensive daily disposable portfolio option,

10

with UV blocking options.

Comfort

– Naturally wettable third-generation silicone hydrogel material technology, designed to resist dehydration. No need for surface treatments or coatings.

Quality

– Consistent, excellent quality of product with high precision, automated lens manufacture and constant quality innovation.

Cost

– A range of options to match lens performance and wearer needs; for new wearers, for those with busy lives, and those who demand high performance.

†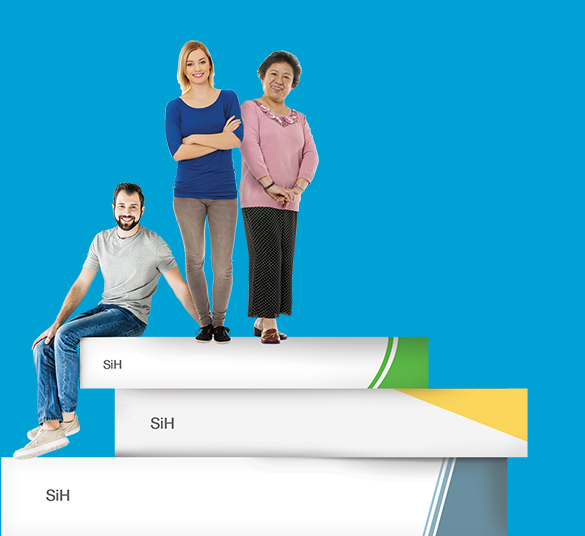 Other main manufacturer.9
See how The case for recommending
silicone hydrogel contact lenses really stacks up.


With so many parameters our FREE OptiExpert™ app makes lens selection easy.
OptiExpert
™
is a free app offering a range of tools designed to support clinical decision making for Eye Care Professionals.
§
The OptiExpert
™
v2.0 helps make contact lens selection even easier.
§
In addition to Efron Grading Scales and Oxygen Profile comparisons the app features a new Smart Prescription Calculator which instantly converts virtually any sphere, toric or multifocal spectacle prescription into a contact lens prescription.
For use on mobile devices plus a web version for desktop computers. Find out more or download on the App Store and Google Play.
FIND OUT MORE
OPTIEXPERT™
*Warning: UV-absorbing contact lenses are not substitutes for protective UV absorbing eyewear, such as UV-absorbing goggles or sunglasses, because they do not completely cover the eye and surrounding area. Patients should continue to use UV-absorbing eyewear as directed.
† Retail price is solely at the discretion of the retailer at all times, the above is not meant to influence the price any retailer charges.
§ OptiExpert™ is an educational, reference and information tool for Eye Care Professionals. Eye Care Professionals may choose to use the app in connection with their own patient evaluation but it is not intended to be relied upon for clinical decision-making. OptiExpert™ is not intended as and does not constitute medical or optometric advice nor is it intended to replace the patient evaluation performed by an Eye Care Professional.
1. Mintel. Global Consumer Trends 2019.
2. CVI data on file. CooperVision consumer insight study, July 2018. GB adults who wear soft contact lenses. N=470 (DD=279, FRP=191).
3. With higher oxygen permeability than hydrogel materials, silicone hydrogel contact lenses minimise or eliminate hypoxia related signs and symptoms during lens wear.
4. Fonn D. and Sweeney D. The Benefits of Silicone Hydrogel Daily Disposable Lenses. Contact Lens Spectrum 2015.
5. Holden, B.A., Mertz, G.W. Critical oxygen levels to avoid corneal oedema for daily and extended wear contact lenses. Invest Ophthalmol Vis Sci. 25 (10):1161-1167. 1984.
6. Morgan, P.B., Brennan, N.A., et al. Central and peripheral oxygen transmissibility thresholds to avoid corneal swelling during open eye soft contact lens wear. J. Applied Biomaterials. 2010;92:361-5. 9.
7. Yeung et al. Critical Contact Lens Oxygen Transmissibility and Tear Lens Oxygen Tension to Preclude Corneal Neovascularization. Eye & Contact Lens. 2017;0:1-5.
8. Brennan, N.A. Beyond Flux: Total Corneal Oxygen Consumption as an Index of Corneal Oxygenation During Contact Lens Wear. Optom Vis Sci.2005.
9. CooperVision Data on File 2020. Based on prescription option combinations (sph, cyl, axis & add) available across all SiH soft lenses in sphere, toric & multifocal, from JJV, Alcon, B+L and CVI in UK, France, Germany and Italy Oct 2020. Includes stock & made to order lenses in daily, 2-weekly and monthly disposable options. 14.7x more prescription options than closest manufacturer. Cosmetic & Photochromatic CLs not included. Multiple base curve variants not included.
10. Daily disposable lenses are the healthiest way to wear soft contact lenses.