Product specs
Features
| | | |
| --- | --- | --- |
| |   | Aberration Neutralising System™ lens design - as found in Biofinity® |
| |   | Incredible all-day comfort through Aquaform® Technology*. |
| |   | High Dk/t allows 100% of oxygen to reach the eyes.1 |
| |   | Filters 85% of UVA and 96% of UVB rays.† |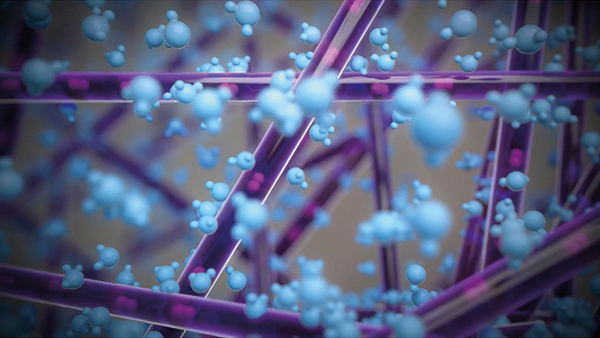 Aquaform® Technology* - the science behind unsurpassed comfort. 
MyDay® daily disposable toric lenses utilise Aquaform® Technology - as found in Biofinity® - to create a naturally wettable lens that delivers incredible long-lasting comfort.  The technologically advanced silicone channels in the MyDay® daily disposable material transport oxygen so efficiently that less raw silicon is required. This sustains inherent wettability and facilitates optimal water content.
Long-chain silicone – up to four times the Dk/t of some other hydrogel daily disposable contact lenses for a healthier lens-wearing experience.
Molecularly-bonded hydrophilic groups – sustained water content for long-lasting comfort.
Less raw silicon – a more flexible lens for our softest-ever one-day lens**, yet easy to handle.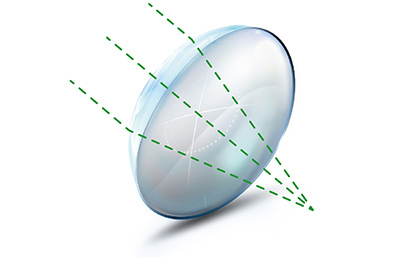 Abberation Neutralising SystemTM lens design - provides a more natural feel.
Talk to your patients about the unsurpassed comfort, vision and healthy wearing experience of MyDay® daily disposable contact lenses - an excellent choice for new patients who demand no compromise, and an easy upgrade for your current hydrogel one-day lens wearers.
† Warning: UV-absorbing contact lenses are not substitutes for protective UV-absorbing eyewear, such as UV-absorbing goggles or sunglasses, as they do not completely cover the eye and surrounding area. Patients should continue to use UV-absorbing eyewear as directed. * Re-brand from Smart Silicone™ Chemistry only. No change to lens material or performance. ** Compared among CooperVision® one day silicone hydrogel contact lenses. 1. Brennan NA: Beyond Flux: Total Corneal Oxygen Consump­tion as an Index of Corneal Oxygenation During Contact Lens Wear. Optom Vis Sci 2005.
Product Details
Sphere power
+8.00D to -12.00D
(0.50D steps after +5.00D and -6.00D)