My Lens Coach.
The first few hours, days and weeks of wearing contact lenses all have key moments where a patient's resolve might be wavering. Timely emails and text messages help support your patient throughout this crucial period.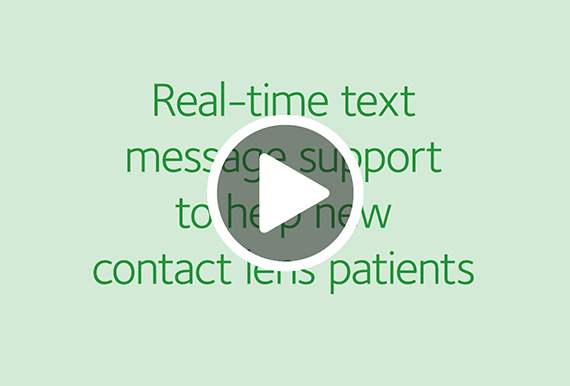 Real-time text message support for patients.
My Lens Coach sends sends patients text messages at set periods of time with links to additional support and asks them to rate their contact lens experience so far. The patient's rating feedback is sent to your practice so you can identify potential high-risk drop-outs and provide the patient with additional support. Watch the video to discover more.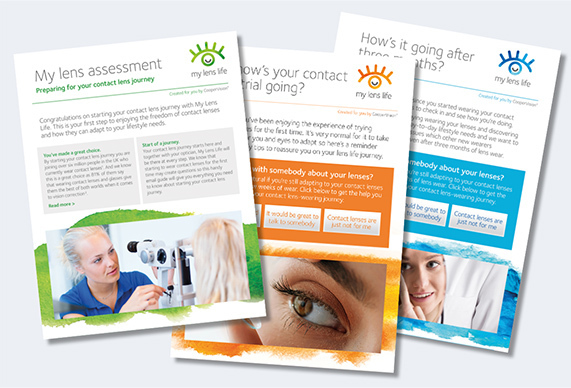 Patient email support.
My Lens Coach can send scheduled emails to your patients at all stages of their contact lens journey to offer support and encouragement in the crucial days, weeks and months going forward. All designed to enhance your patient's experience and help prevent drop-out.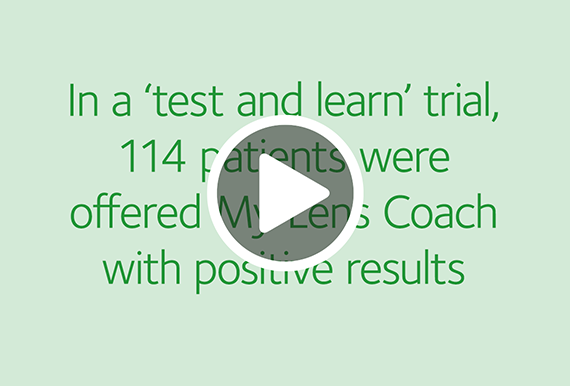 Making a proven impact on contact lens conversion.
My Lens Coach underwent a 'Test and Learn' trial with eight key practices over a 12 month period. The results have been very encouraging with positive correlation of increased contact lens conversion in the first three months when signed up. Watch the video to discover more.


Add value to your patient offering with My Lens Coach.
Our testing has proved that not only do patients love and engage with My Lens Coach, but it really does work, with 74% of new contact lens wearers retained and still purchasing after three months during our 'Test and Learn' trial. To ensure you make the most of My Lens Coach and start retaining more patients we offer practice staff training as part of the service.

To find out more speak to your CooperVision Business Development Manager




1. Findings captured Jan-Jun'19 in excel tracker if a store filled out Yes or No (removing other) for still purchasing after three months.